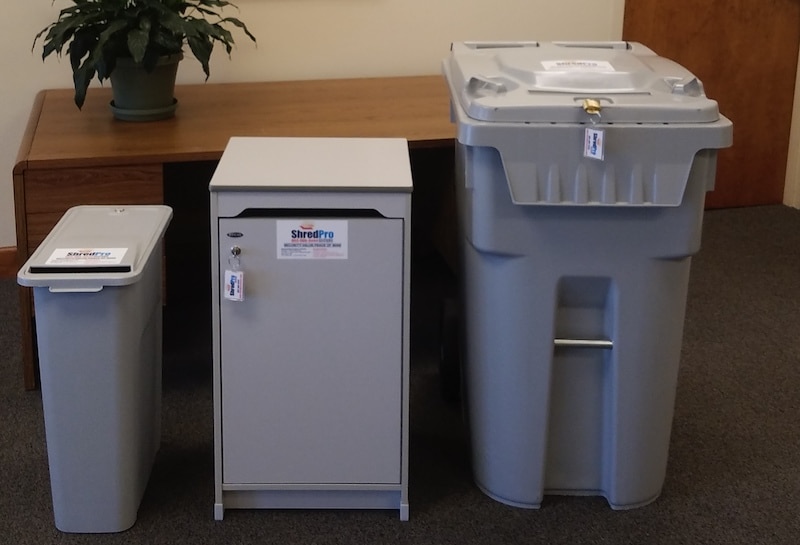 While other companies may charge a fee for their document collection containers, ShredPro Secure brings these containers to our clients at no extra cost. We know that these secure containers are an absolute necessity for keeping your confidential documents safe, and away from unauthorized eyes prior to shredding. We offer three different options for secure containers, with a range in sizes and applications. This ensures that you will have the right containers for your documents in between jobs, or before your one-time purge. All document collection containers come with an extra key for authorized personnel, in case of an accidental deposit of the wrong document or another situation that requires access.
ShredPro Secure Consoles
ShredPro Secure Consoles are beneficial in an office setting where space must be used efficiently and storage needs to be located in close proximity to the work area. Our standard consoles are completely secure and can hold about 2 - 3 cases of regular copy paper. They come with a drop slot that is conveniently located on the front of the console, making it easy to deposit your sensitive documents during the workday. These lockable consoles are extremely efficient in terms of space because they are designed with a flat top, which can be used either to store supplies or can be used as a work table. The dimensions of our ShredPro Secure Consoles are 19"W x 17"L x 35"H.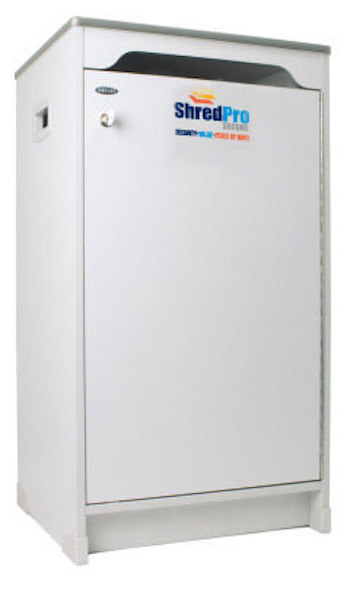 ShredPro Secure Totes
If your company has a large volume of confidential documents and records that need to be securely shredded, ShredPro Secure Totes are the best option for you. These totes will hold about 10-12 cases of regular copy paper. In addition, they have a lock for optimum security. Our totes contain a drop slot on the top, enabling you to easily deposit documents. The dimensions of the ShredPro Secure Tote are 26-1/2"W x 34"L x 46"H. Your confidential documents will remain protected through until they are thoroughly destroyed by our professionals.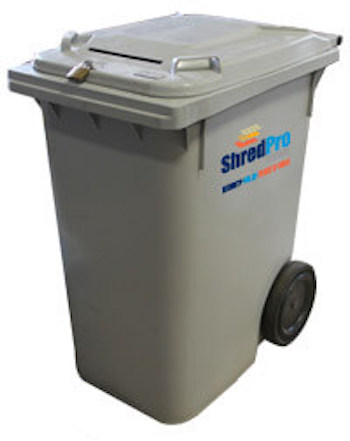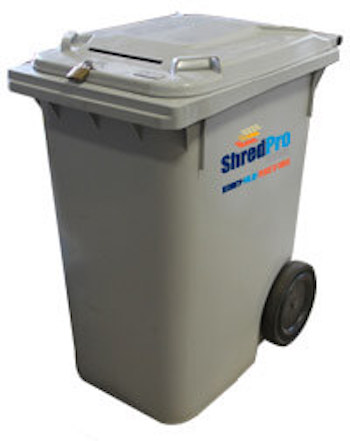 The Shredinator
The Shredinator ensures that private information stays secure preceding a trip to the shredder. Its slim design allows the Shredinator to fit discreetly in most office spaces. Tamper-proof lid, keyed alike for ease of use. 27" tall.