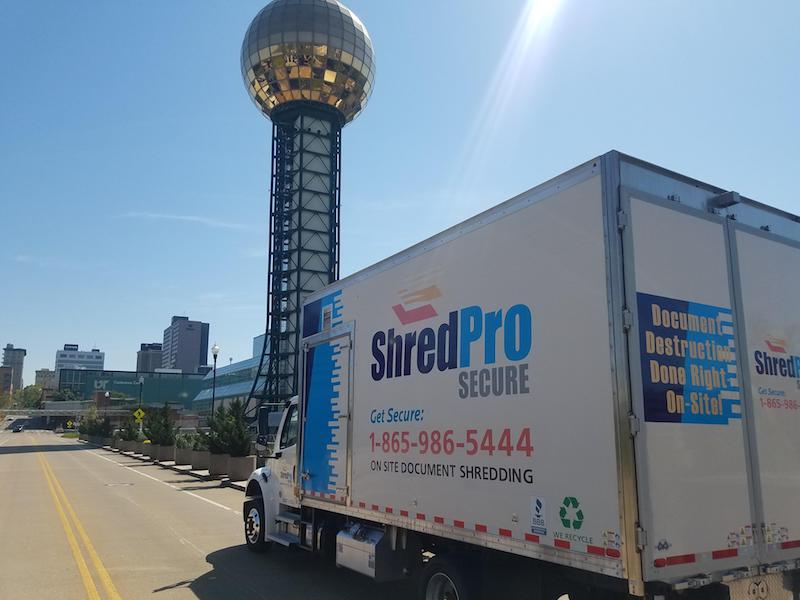 With ShredPro Secure, the shredding process has never been easier. We provide two types of services for your convenience.
Regularly Set Schedules for On-Site Paper Shredding
Our recurring schedule service is a beneficial option for businesses that need to shred their documents on a consistent basis in order to meet compliance rules and regulations. We provide appointments on a weekly basis, bi-weekly basis, or every 4 weeks. Setting a schedule means that your document shredding service will be hassle-free, enabling you to focus your mind on your company rather than the security of your confidential documents.
Purge or One Time Shredding Service
Our one-time service, also known as a purge, is useful for those companies that only need shredding for one large job, or simply require it infrequently. There are many businesses that keep certain records for limited time frames, as well as others that have large amounts of documents in storage. If your company is in this situation, a purge is the right type of shredding service for you.
The entire shredding process takes place on-site at your business location. We even allow you to watch the shredding process for additional peace of mind! This ensures maximum security and convenience for you.
There's no need to remove any paperclips, staples, hanging files, file folders, etc. on your end as our equipment can easily shred through this material. At the end of the shredding process, we will provide you with a Certificate of Destruction along with your invoice. Finally, we recycle all shredded paper particles, which reduces waste and protects the environment.
Your East Tennessee Shredding Company
From our headquarters in the greater Knoxville area, we provide secure shredding services to clients throughout East Tennessee including the Tri-Cities.
For more information about our shredding services, or to receive a free quote, please contact us by phone or complete the form on this page.