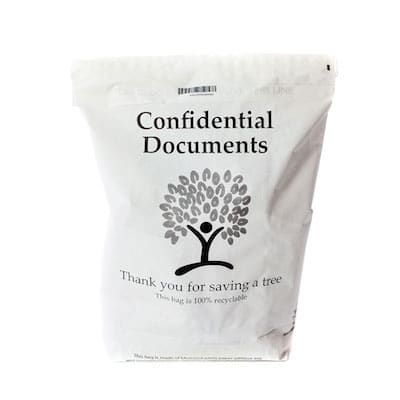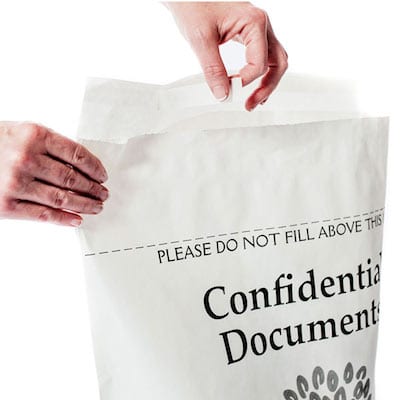 Looking for a Work-from-Home Shredding Solution?
Our handy Seal N' Shred Bag is a secure and convenient way to shred your confidential documents. Simply purchase, drop your confidential paperwork inside, seal the bag, and bring it back to us at our convenient Lenoir City location. No hassle, just a quick drop off and you're on your way! We then shred the bag and its contents without ever breaking the seal.
Why Do People Love Seal N' Shred Bags?
6-gallon capacity fits about 1.5 banker boxes worth of paper.
Secure from seal to shred. No one opens your bag; it goes straight into the shredder.
Stress-free document destruction designed specifically for work-from-home and residential shredding.
Sustainable: The bag is made of cultivated older trees which absorb less carbon dioxide and produce less oxygen than younger trees.
Environmentally-friendly: The bag's adhesive seal is made from 100% biodegradable potato starch.
How Do I Get My Seal 'N Shred Bag?
No appointment necessary, just walk in and get yours today!
ShredPro Secure
14201 Hickory Creek Road
Lenoir City, TN37771
Pick-Up Hours
Monday-Friday: 10am to 3pm
For more information, please call us at 865-986-5444 or complete the form on this page.