Why You Need a Locally-Owned, East Tennessee Paper Shredding Partner
Feb 10, 2022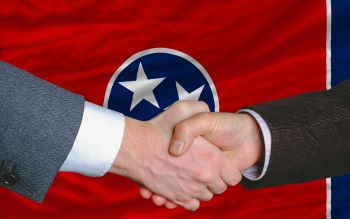 Whether you love living in and building your business in East Tennessee because of the low taxes, the Great Smoky Mountains, or the highly-regarded schools and universities, or The Tennessee VOLS, you probably also enjoy doing business with people in your local community.
Have you considered using a locally-owned, East Tennessee paper shredding partner to securely shred your sensitive documents? Here are five great reasons you should work with an East Tennessee-based shredding partner.
1. Lower Cost and Easy to Do Business With
If you are using a shredding partner outside of your local area, it may increase the cost because these types of businesses are typically very large, publicly-traded corporations with high overhead and shareholder expectations to meet, which translates to higher prices. Locally-owned businesses typically focus on customer service and competitive pricing because they deal with their customers directly and want to retain them.
2. Economically Beneficial
Working with a locally-owned business stimulates the local economy for everyone since the money you spend stays local. Strong communities build a strong state, and that's how Tennessee will continue to attract new businesses and residents which, in turn, create new opportunities.
3. Offers Networking and Trust
When you do business locally, you build a trusted local business network which benefits everyone. When you buy from them and they buy from you, you build local relationships and reinvest your money directly back into the community.
4. Creates Jobs
By using a locally-owned paper shredding partner, you are also creating job opportunities for your neighbors. Supporting local businesses helps them grow and, in turn, hire additional local employees. When your neighbors are working and thriving with well-paying, quality jobs, everyone wins.
5. Supports Local Initiatives
Many local businesses also support local community non-profit organizations and charities, so when you buy local, you are also indirectly supporting these important and valuable programs. Examples include youth sports, services for the disadvantaged and disenfranchised, supporting education and health services, animal rescue, arts, culture, and so much more.
It's great to be Tennessean, and it's great to do business locally.
ShredPro Secure is East Tennessee's oldest and most trusted locally-owned paper shredding company. We offer on-site secure paper shredding services to businesses and residents in East Tennessee and Southeast Virginia. We also hold community shredding events to help raise funds for local programs, promote local businesses, and provide information security for everyone in our communities. We would welcome the opportunity to build a business relationship with you. Just call us at 865-986-5444 or complete the form on this page.