How to Choose a Local Shredding Company
Jun 20, 2023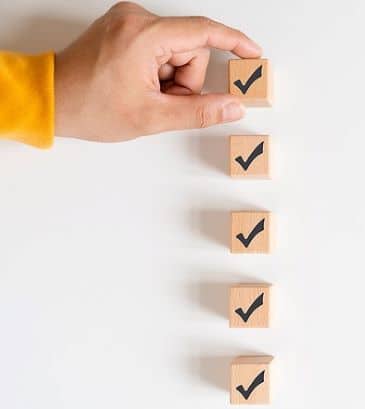 Making a choice about any decision in life requires some research and knowledge about that particular subject. A few ways to choose a local shredding company might involve researching and observing reviews and feedback from previous customers and businesses, but those could be inaccurate or affected by unknown or subjective factors.
You could obtain the recommendation of friends or colleagues who have had previous experience with a company. Even though you trust their recommendations, their personal suggestions could be biased or based on information that may not pertain to your needs. Your business is unique and requires specific attention.
Choosing a local shredding company will be more manageable and accurate by comparing a list of options to consider and understanding whether your business would benefit from them. We've compiled a list below to help you narrow down your search.
Location
Choose a locally-owned shredding company that offers services in your area. By starting with that guideline, you can quickly limit your search. Consider these benefits:
You keep your money in your community
You develop relationships with neighboring businesses
Local businesses often provide personalized service and better customer support
Many businesses support local charities that are good for your community
Shorter travel times mean quicker service and less pollution
Local businesses create local jobs, which may benefit your family, friends, or neighbors
A locally-owned shredding company has many benefits.
Knowledge
A professional shredding company will have staff trained in data privacy compliance. Their knowledge and understanding of data privacy laws will affect the way they handle your documents and do business with you. The privacy and security of your business, your employees, and your clients are depending on your choice of shredding company.
NAID AAA Certification
Unfortunately, there are many fly-by-night shredding companies willing to take your sensitive documents. But what happens to your information after that? The way they conduct their business could harm your business and the people associated with it.
So how do you know whether a shredding company meets the highest standards in data destruction industry? Look for NAID AAA Certification. This means the certified shredding company has undergone scheduled and surprise audits of their operation, from employee background checks to insurance coverage. Without this certification, there are no required standards a shredding company must meet.
Shred Collection Containers
Any security protocol is only as strong as its weakest link. If your documents aren't protected from the time they are discarded to the time they are shredded, your information security efforts may already be defeated.
Luckily, locking shred collection containers are available to businesses to securely contain documents until an authorized shredding technician destroys them. Done correctly, your sensitive documents will not be touched by human hands during this process.
On-Site Shredding
Do you prefer to have your documents shredded at your location? On-site shredding allows you to witness the information destruction process via a video screen mounted to the shredding truck so you know that your information is destroyed before leaving the premises.
One-Time and Scheduled Shredding
Your business may only require shredding once or twice a year, or you may benefit from a regularly-scheduled shredding service that shreds your documents on a weekly, monthly, or quarterly basis. Choose a shredding company that offers the most flexibility.
More than Paper
While paper shredding is the most-frequently-requested service, hard drive destruction is also critical to keeping your information secure. A shredding company that can handle all of your shredding needs under one roof makes your life easier and provides the best value.
Certificate of Destruction
This document serves as the last link in your documents' chain of custody and provides you with proof that your information was destroyed in accordance with data privacy laws. Should you ever need official documentation in an audit or legal action, the Certificate of Destruction is critical.
Recycles
We are all concerned with the health of our planet. You can make a difference by choosing an environmentally-responsible shredding company that recycles shredded paper, electronics, and x-ray films.
---
ShredPro Secure provides NAID AAA Certified, on-site mobile shredding services to businesses and residents in East Tennessee and Southwest Virginia. Call us at 865-986-5444 or complete the form on this page so we can get started with your shredding needs.