How Your Confidential Records Could End Up Halfway Across the World
Dec 19, 2022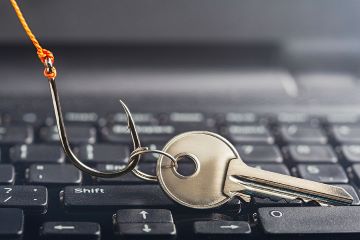 Sending a USPS first-class letter to another country? $1.40.
Booking a one-way airline ticket from Knoxville to the other side of the world? $2,000.
Your confidential records stolen and distributed internationally? Priceless.
There are some things money can't buy. And the cost of the damage caused by your confidential records ending up halfway across the world could cost more than you have. But how could this even happen?
The Internet
The world has become smaller and more accessible since the invention of the world wide web in 1989. Known as "the internet" these days, it provides easy access to people and information stored everywhere in the world, sometimes more easily than if the information was just down the street from you. That same easy access applies to confidential and sensitive information, too.
The internet we know and depend on today has not only made it easier to access information for legitimate purposes, but also for criminal purposes.
Statistics
A survey of 1,000 adults by LexisNexis Risk Solutions found that more than 35% store highly sensitive documents in their online email account or on cloud-based data storage. Specifically:
42% stored bank records
35% stored health records
21% even saved a list of PINS and passwords
Stealing Electronic Information
The US Department of Justice references the most common ways that identity theft or fraud can happen to US residents. Unsolicited emails are one of the most common forms of fraud, promising some benefit if you provide identifying data or financial information. Since its inception, criminals have used the internet to steal large amounts of personal data, steal money, and commit all types of fraud.
You are vulnerable to a data breach and potential fraud if:
You store or share data in unprotected or under-protected locations, such as unencrypted cloud storage, publicly-accessible folders, or devices without password protection and multi-factor authentication enabled.
You respond to spam emails or click on fraudulent links.
The black market for personal data exists on the Dark Web, a hidden sector of the internet where anonymous and often illegal activity takes place. One of the popular types of items for sale are Excel databases with names, genders, phone numbers, passport data, addresses, and more. These databases are sold for the express purpose of spamming, phishing, and pharming—put simply: theft.
Stealing Hardcopy Information
Not all thieves are solely focused on the internet, though. Many are dumpster divers, happy to steal your confidential records from the trash or recycling bin. Information on paper documents that aren't shredded before they are recycled can easily be retrieved and sold on the worldwide black market just as easily at your electronic information. Even small pieces of seemingly-innocuous information, taken together, can be damaging to you and valuable to thieves, such as information found on:
Junk mail address labels
Photos
Expired or canceled credit cards
Old driver licenses, IDs, and passports
Travel itineraries and boarding passes
Shipping labels
Sticky notes
Financial statements
Cancelled checks
Pay stubs
Tax returns
Medical records
Insurance records
Don't toss these items or attempt to shred them at home. Be confident that your information is destroyed beyond reconstruction by using a National Association for Information Destruction (NAID) AAA Certified, local paper shredding service.
Many shredding services claim to keep your data secure but do not follow the stringent security protocols required by NAID, the standards-setting body for the information destruction industry. Only NAID AAA Certified shredding companies are required to adhere to the highest security standards in the industry.
Don't Forget about Electronics
The huge quantities of information stored on today's electronic devices can spell disaster in the wrong hands, yet this risk is easily overlooked when disposing of old devices. Always remember that thieves see the information on your electronic devices as a gold mine. Some examples of these devices are:
Hard drives
Laptops and tablets
Mobile phones
Fax machines, copiers, printers
Thumb drives
Magnetic tapes, and tape drives
The storage media—hard drives, SSDs, and magnetic tapes—used in these devices are vulnerable to data mining by anyone with the opportunity and a little knowledge. Even if you have deleted the files, information still remains that could make you a victim of identity theft and fraud.
The only way to be 100 percent sure your information is secure is to use a local hard drive shredding service that physically destroys your media on site, shredding it into tiny pieces.
Recycling
A responsible shredding company will always recycle the shredded paper, metals, and plastics from the destruction process. More than that, look for a shredding company that gives back to our environment, supporting sustainable resources.
---
ShredPro Secure is NAID AAA Certified shredding company that offers a full range of mobile, on-site shredding and destruction services to clients in East Tennessee and Southwest Virginia. For more information or to book shredding services, call us at 865-986-5444 or complete the form on this page. Our friendly shredding experts are standing by!