It's Time to Break up with Your Shredder
Sep 20, 2023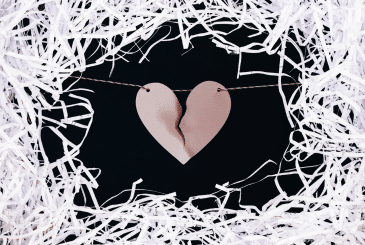 Breaking Up Is Hard to Do. So much so that Neil Sedaka recorded it twice under different arrangements, hitting number one on the Billboard in 1962 and number eight in the mid-1970s. Which proves that no matter how you wrap it, it still hits hard.
Even though Neil's signature song is about a breaking romance, letting go of anything you're attached to is tough. Including your shredder. It might seem funny, but here are some reasons why it's hard and why the breakup will be worth it in the end.
Why Breaking Up Is Hard
It seems easier. Just like a relationship, sometimes it just seems easier to ignore the real issues. You've survived this long, so why not just persevere and avoid the pain of having to initiate a change and get through the transition? Unfortunately, not only is this unhealthy, it's unproductive and could be the cause your demise as a business.
There's great comfort in familiarity. Our habits make us feel safe. A change in routine is the antidote to anxiety for some. You may feel safe, but danger still looms if the familiar is causing harm.
Letting go of one thing that you are familiar with can be scary in itself. Moving on to something new and unfamiliar just adds a new level of anxiety. Albert Einstein said, "The measure of intelligence is the ability to change." Despite our natural apprehension about change, it can be the smart move.
Why Breaking Up Is Necessary
1. Shredding Machines Are Expensive
You bought an in-house office shredder because it seemed like an economical solution, but it is actually costing your business productivity. If your skilled staff are investing their valuable time into document destruction instead of their core tasks, productivity decreases. If your staff are focused on their primary revenue-generating activities and you outsource your document destruction to a reliable shredding company, your bottom line will greatly benefit.
2. Shredding Machines Need Attention
Shredding machines break down. They jam, overheat, must be emptied frequently, need repairs, and eventually need to be replaced. Each of these scenarios cost you time, frustration, and money. All of these issues are no longer your concern or responsibility when you partner with a professional shredding company for document destruction.
3. Shredding Machines Cause Safety Issues
Any type of machinery increases safety issues. Even a small office shredder can overheat, grab clothing or cause an injury. Shredders also create fine paper dust which creates poor air quality for staff. This can all be eliminated by outsourcing the shredding.
4. Shredding Machines Lack Security
Most office shredders lack the horsepower and technology to shred paper securely. Most of all, they lack the chain of custody, secure processes, and Certificate of Destruction you get by working with a NAID AAA Certified shredding company. Dumpster-diving thieves are well aware of the wealth of information you may be shredding and have the time and ability to reassemble it for illegal use. When you choose to outsource to a professional shredding company, you can be confident that your information will be shredded properly and your Certificate of Destruction provides you with proof of compliance with data privacy laws.
5. Shredding Machines Lack Chain of Custody
When you shred in house, you can't properly track and record your sensitive information. You also leave gaps where the information is left unprotected. Are your documents left vulnerable to being seen or stolen between being discarded and shredded? Is the shredded material ever left unattended, especially if it does not meet privacy law standards? Where does the shredded material get disposed of?
Shredding Machines Aren't Environmentally-Friendly
Most waste collection companies don't have the ability to recycle shredded material in the curbside recycling stream, so your shredded documents end up in the landfill (open to anyone and everyone who comes across them along the way). A responsible shredding company will recycle their shredded material and support sustainability.
6. Shredding Machines are Limited to Paper
Your likely have more to destroy than just paper. Do you have old hard drives and other electronic media? Are you storing outdated medical x-ray films that need shredding and recycling? Utilizing a shredding company that does all of this under one roof is not only convenient, but is also a great way to stay compliant with all of your information destruction needs.
A New Relationship
Breaking up is hard to do, but a new relationship just around the corner is a step towards a healthy improvement and productivity. It is well worth the transition.
ShredPro Secure provides NAID AAA Certified shredding to businesses and residents throughout East Tennessee and Southwest Virginia. To keep your information secure and comply with data privacy laws, give us a call at 865-986-5444 or complete the form on this page. Our information security experts are standing by!