Key Questions to Ask a Potential Shredding Partner
Jul 17, 2023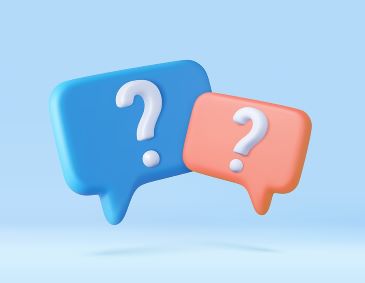 In the midst of all your other responsibilities, you have been tasked with the job of vetting all the available shredding and destruction companies in your area to find the right one for your business. That task might feel daunting, but don't worry! We'll make that search a lot easier by giving you a list of worthwhile questions to ask a potential shredding and destruction partner. You'll want to work with a business that will be both collaborative and helpful when assessing your shredding needs, therefore finding a partner rather than just a company is important. Here are a few key questions to help start your search.
1. Can they provide on-site shredding?
There are many advantages to a shredding and destruction partner that can provide their service at your location. On-site mobile shredding is a safe and convenient destruction method since it uses a shredding truck to securely destroy your important documents on your premises. It decreases the number of people handling your documents. You also have the freedom to witness the shredding process before the truck leaves your parking lot. You will feel confident that your information has been completely and properly destroyed.
2. Are employee background checks completed?
You've taken care to hire reliable team members and you have put security protocols in place, so would you be okay with an outside company handling your secure information without confirming they had strict hiring practices in place? Consider taking this a step further and ask if they are NAID AAA Certified. This certification will ensure that you are partnering with a shredding and destruction company that has a background checked and well-trained staff. A NAID AAA Certified company must also meet the highest destruction standards, including regularly scheduled and surprise audits of their business and practices. A certified company can be trusted and will provide you with confidence that your private information is not at risk of being breached.
3. What processes are included in their Chain of Custody?
The chain of custody is the process that ensures your private information is safeguarded and secure procedures are followed. It is important that the shredding and destruction company you choose to partner with will follow a chain of custody process during the transfer of your documents to their possession. Here are some questions to ask:
Are locked shred collection containers provided so your documents are safe during the transition between the time when they are discarded and when they are collected by the shredding company's technician?
Will your documents be shredded to compliance standards so they can't be read or reconstructed after destruction? A shredding partner that has industrial shredding equipment to destroy documents quickly, and at the same time meet privacy law standards is vital.
Do they supply a Certificate of Destruction when the job is completed? A certificate is proof that the paper was shredded in accordance with privacy laws and completes the chain of custody process. This certificate may be needed in the event of legal issues or an audit.
4. What shredding options are available?
Can they shred hard drives, electronics, and medical x-rays? Look for a shredding and destruction company that can shred more than just paper, because your business will have other things that contain private information that will need to be destroyed. Drives and electronics can include thumb drives, cellphones, or any device that stores information.
Is scheduled shredding their only service option? Choose a shredding and destruction company that can provide services to match the frequency you need. Will they provide a one-time purge, drop off, or residential shredding? All businesses need multiple options for the frequency of their shredding needs, so look for a partner that offers a variety of service offerings.
5. Do they recycle?
Is it important to you that your shredded documents and electronics are recycled? We all care about the environment, so partnering with a shredding company that recycles your destroyed material contributes a great deal to preserving the earth for the present and future.
---
ShredPro Secure is a NAID AAA Certified shredding and destruction company that will help design the best solution for your needs. We serve commercial and residential locations in East Tennessee and Southwest Virginia. Give us a call at 865-986-5444 or complete the form on this page.